RASHTRIYA INDIAN MILITARY COLLEGE (RIMC)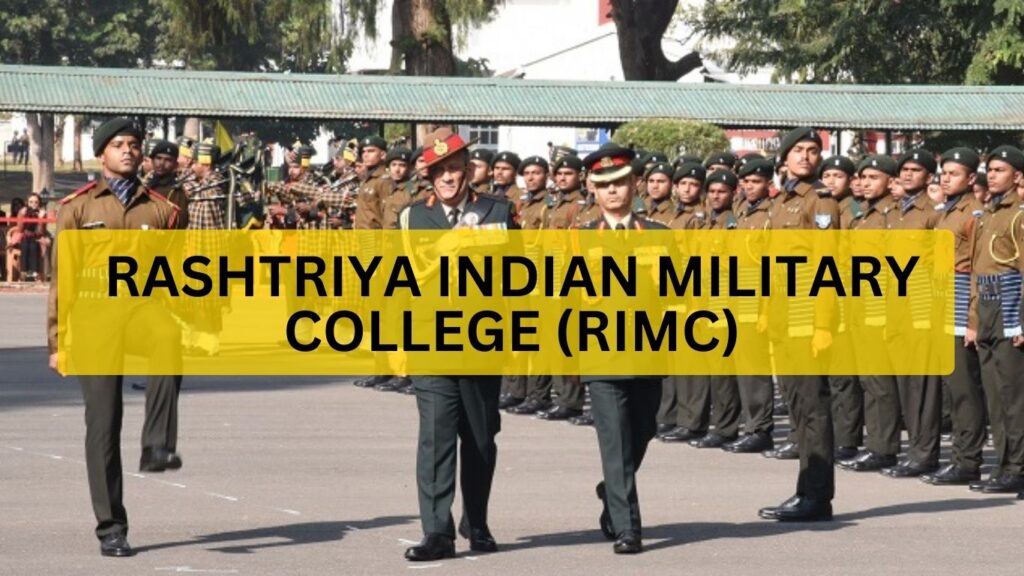 Your little champion could be anxious at the notion of taking the entrance exam for the Rashtriya Military School. At Sukhoi Academy, our goal is to develop students' foundational knowledge and provide them with the skills necessary to excel in the military industry. They can achieve amazing success if given the right direction and given frequent practice.
Your child will be assisted throughout the selection process and the written exam thanks to our thorough RMS coaching. Effective planning serves as the foundation for our RMS coaching, which covers every phase in detail. It scarcely matters if your child is a weak or a great student because consistent practice will make them proficient in every topic. When they can answer every question by themselves, their confidence will gradually grow.
  WE FOCUS AT
Working on weak areas of each student to help overcome the uneasiness in the exam.
Giving equal attention to every student.
Using effective methodologies to make students understand the concepts at the core level.
Making the students practice more and more assignments so that students can get familiar with different topics of each subject.
Organizing daily quizzes and vocab-building sessions.
Mock Test Practice on the real exam pattern.
MS ENTRANCE EXAM PATTERN 2023
RMS CET is a fully automated OMR-based examination where the written test will be based on the syllabus of class
V standard for class VI admission and class VIII standard for class IX admission.
The RMS entrance test for class VI is divided into 4 sections – English (50 marks) (Candidate is required to
qualify in this test. English Marks are not counted towards Merit), Intelligence Test (50 marks), Mathematics
(50 marks), and General Knowledge & Current Affairs (50 marks). There are a total of 180 questions in RMS CET
carrying 200 marks. The minimum percentage to qualify for the test is 35% for English and 40% for Mathematics,
General Knowledge, and Intelligence Test
The CET written exam for class IX is divided into two papers – Paper 1 & Paper 2. Paper 1 comprises three
subjects – English (50 marks), Hindi (20 marks), and Social Science (30 marks), and Paper 2 includes two
subjects Maths (50 marks) and Science (50 marks). The qualifying mark for each paper is 50%.
RMS INTERVIEW PATTERN 2023
Those candidates who qualify in the written test and short-listed, are called for the interview at one of the
Rashtriya Military Schools. The marks obtained in the interview gets added to the score of the written test before
making the final merit list.
WHY SAINIK SCHOOL ACADEMY FOR RASHTRIYA MILITARY SCHOOL EXAM COACHING?
Sainik School Academy understands what it takes to crack the RMS entrance exam. So, they provide Rashtriya Military School coaching that instills those capabilities and virtues in the students from the beginning.
Our RMS coaching online and offline program starts with the very basic and goes to a highly
advanced level. The faculty at Sainik School Academy constitutes ex-defense officials, experienced trainers, and subject
specialists who clear up students' doubts during the class and make them complete a series of testing modules. The
live and visualized classes and national-level mock tests practice upgrade students' performance for the actual
exam. Sainik School Academy prepares students for Rashtriya Military Schools exams. Students can contact us for Rashtriya Military Schools Coaching.